Home
Welcome to "all Smiles Dental and Polyclinic"
"all smiles Dental and Polyclinic" was started in 1998 spearheaded by Dr. Vivek Khanna , a restorative dentist with 22 years of experience. The goal of modern dentistry is to restore the patient's smile, and bite and to facilitate normal function, achieve comfort and maintain aesthetics.
"all smiles Dental and Polyclinic" is successfully running at three locations (DLF City-II, M.G Road and Nirvana Country) with a team of super-specialist doctors, well-trained dental assistants and nurses. The clinic is equipped with all modern facilities and latest ultra modern equipment. All procedures are done under highly aseptic conditions.
Services at Our Clinic
Our clinic offers all kinds of services and constantly study new technology to add new custom services to the list
Our Specialists
The specialists at "all Smiles Dental and Polyclinic" make efforts to provide gentle and caring treatments to ensure your experience is as comfortable and stress-free as possible. Get rid of your pain, stress, and enduring with our 24/7 dental services.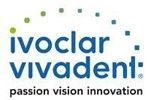 Latest Clinic News
Stay tuned for our up-to-date news and events in dentistry written by our specialists at Denteeth Clinic Center.
Book Appointment
Let us know your problem, make an appointment and receive the best advice from specialists in the field.
Or call us now
Give us a call to ask for online advice or book a check-up schedule at all Smiles Dental and Polyclinic soon.