Dentist Professors
Welcome to "all Smiles Dental and Polyclinic"
"all smiles Dental and Polyclinic" was started in 1998 spearheaded by Dr. Vivek Khanna , a restorative dentist with 22 years of experience. The goal of modern dentistry is to restore the patient's smile, and bite and to facilitate normal function, achieve comfort and maintain aesthetics.
"all smiles Dental and Polyclinic" is successfully running at three locations (DLF City-II, M.G Road and Nirvana Country) with a team of super-specialist doctors, well-trained dental assistants and nurses. The clinic is equipped with all modern facilities and latest ultra modern equipment. All procedures are done under highly aseptic conditions.
Get intrigued about our service pricing? Learn more
Services at Our Clinic
Our clinic offers all kinds of services and constantly study new technology to add new custom services to the list
Our Specialists
The specialists at "all Smiles Dental and Polyclinic" make efforts to provide gentle and caring treatments to ensure your experience is as comfortable and stress-free as possible. Get rid of your pain, stress, and enduring with our 24/7 dental services.
Premium Quality, Advanced Dental Technologies with Flat Prices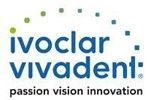 Smile Gallery
Happy clients say
Dr. Vivek has been our dentist for years now. One of the most pleasant people you will get to meet. Not just this, but he'll never push you to any unnecessary treatments. Highly recommended for any dental problems.
Purnima Rawat
Happy Clients
He is a very reasonable doctor, to the point, and very honest about what can be done. Must visit!!! Non-fancy and full of material, in short, he is a true dentist which most people are not in this profession.
Rup Konwar
Happy Clients
I have been coming to Dr. Vivek Khanna for over a decade and I can't recommend anyone better. The clinic is very clean and the staff is also very courteous. Dr. Khanna is very patient and will walk you through the whole procedure. The prices are also very nominal. So I would recommend this place to everyone.
Vikrant Kohli
Happy Clients
Our experience was very good. We came on a short stay in Gurgaon and suddenly developed some dental problems. Solutions were given and advised to meet our regular dentist once we are back home. Very pleased with the service.
Jose Zacharias
Happy Clients
I got my father's treatment done from here..I am very happy with the treatment and my dad feels comfortable….staff is courteous and dr khanna does an excellent job he is very polite with good skills. I will recommend others as well Great and affordable.
Komal Gulia
Happy Clients
Advanced treatment on very reasonable price. Best dental clinic in Gurgaon equipped with latest technologies of dental treatment. Fully satisfied. Staff is very friendly
Vimal Manchanda
Happy Clients
I've been consulting Dr. Vivek Khanna and team for the last 4 yrs. Pretty grateful for always getting practical, quality, courteous and timely advise and treatment
Manish
Happy Clients
This is a very good clinic in the budget for dental treatment. They provide advance treatments Using the latest technologies, an excellent Expert Team, well-mannered staff, and a pleasant environment. I would like to recommend everyone for Dr. Vivek Khanna.
Abhishek Chaubey
Happy Clients
Latest Clinic News
Stay tuned for our up-to-date news and events in dentistry written by our specialists at Denteeth Clinic Center.
Book Appointment
Let us know your problem, make an appointment and receive the best advice from specialists in the field.
Or call us now
Give us a call to ask for online advice or book a check-up schedule at all Smiles Dental and Polyclinic soon.